NEWS

COMING SOON!! Music Video for "EMPIRE VAMPIRE"
February 22, 2015
Music Video for "EMPIRE VAMPIRE" being edited NOW and it's going to be EPIC.
Check out the teaser video here:
http://youtu.be/0YKbYPFTbJM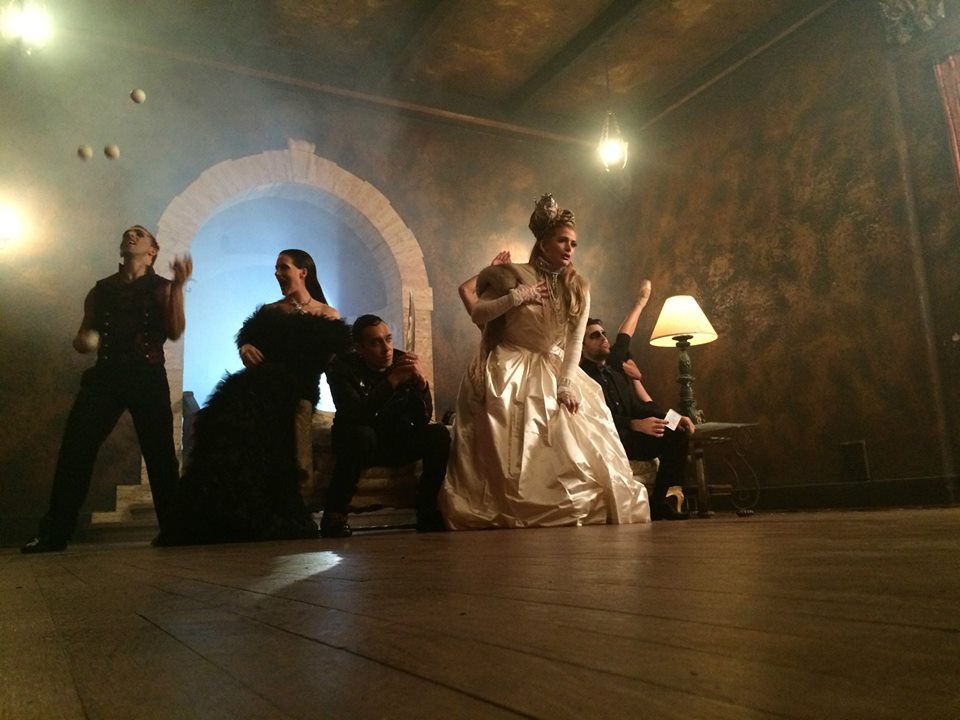 FILMING IN ORLANDO, FLORIDA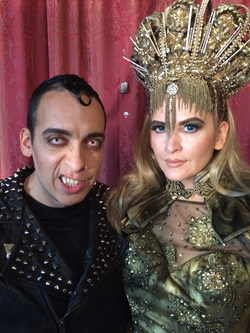 January 7th, 2015
This may be one of the most amazing experiences of our lives. We are so blessed to have worked with such amazing talented souls & to make lifelong friendships creating this music video...
#EmpireVampire

BOOTS FIRST -WE STOMPED OUR WAY IN 2015!

---
WISHING YOU A HAPPY NEW YEAR!!!

Here's The Goodnight Darlings rendition of Auld Lang Syne:


FEATURED ON MONTREAL'S LADY INDIE
OCTOBER 29th, 2014
"Empire Vampire" chosen as the right song "for your Halloween Bash"
http://www.ladyindie.com/2014/10/the-goodnight-darlings-empire-vampire/
Reflections at Jean-Michel Basquiat's Grave
OCTOBER 22nd, 2014
Are there any true #NYC #Vampires left? Coming Soon - Music Video for #EmpireVampire
Directed by: Roger Ingraham www.youtube.com/rogeringraham
Edited by: Jaiden Frost www.youtube.com/jaidenfrosttv
Produced by: Isis Masoud www.youtube.com/isismasoud
Have you ever been caught by daylight, being out all night? #TheGoodnightDarlings #Basquiat
MUSIC VIDEO RELEASE FOR "JULY" filmed in the deserts of Marfa,TX As seen in PERFORMER MAGAZINE
http://performermag.com/the-goodnight-darlings-july-video-premiere/.UhtSvWTGO6k.twitter
Like outlaws
, The Goodnight Darlings shot their newest music video in the same wild desert backdrop as the movies "No Country for Old Men" and the 1950s "Giant".
After
touring their way down south, playing 13 shows culminating at SXSW
- they took an exploration drive further west to the Marfa, TX desert. They sped through pitch black desolate land under a legendary night sky. The stars seem to swim in mysterious order. The phenomena is called "The Marfa Lights." And as Marfa approaches, the town lights rise from the horizon like strange UFOs in the distance..
When you arrive, it's advised to shine your blue flashlight to warn yourself against the scorpion tails that could be at your feet.
They spent the rest of a late night at The Hotel Paisano, in the same room James Dean stayed in when he starred in the movie "Giant" with Elizabeth Taylor. The opening image in the "JULY" video, you find Kat waking up in Dean's room, switching on a retro radio with curlers in her hair. The shot was done quickly before check-out. This was only the beginning of a magical day-long video shoot, equipped with just 2 I-phones, a guitar, a Mustang convertible, and Marfa (seemingly to themselves). The footage was shot by Kat & Wilson.
Locations include vistas of train tracks and tumbleweed, an abandoned gas station, classic cars, and even a PRADA sculpture. PRADA is also a fan of this visually stunning area. In 2005, they designed a sculpture of an abandoned Prada store, full of shoes and purses, behind a storefront of glass- with no working door.
Note** All dusty-stunt-driving was done by the band.
**Amazing Skull Dress done by Australian label, Premonition Designs
**Special Effects done by Austin, TX local artist Zero Libertad
INDIE-POP / ELECTRONIC-ROCK BAND THE GOODNIGHT DARLINGS RELEASE
DEBUT EP "DOLL DRUMS"-- I-TUNES & SPOTIFY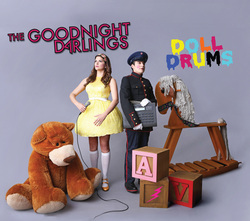 RECOMMENDED IF YOU LIKE THE YEAH YEAH YEAHS, BLONDIE & SLEIGHBELLS
1st SINGLE "RED HOT" –FEATURED ON ESPN "UNITE"

The Goodnight Darlings are Kat Auster (vocals) and Wilson. (guitar, beats/synth). The band growing up in Miami, FL and Weehawken, NJ respectively‐ is a striking combination‐ blending strong stage presence, provocative song writing, and pulsating beats that rile you up...

Kat Auster, former Juilliard Theatre grad, EMI/SONY song writer, and coach on MTV's hit TV show "Made", brings to the world her newest dance-rock creation. Kat is known to provide massive explosive energy with each live performance. Nicknamed "Gwen Stefani's evil twin" by The Village Voice, it's no surprise she rocks it hard in everything she puts her heart to…
Wilson.Jaramillo has toured internationally with Wyclef Jean, Lauryn Hill and Pras as the Fugees. They nicknamed him "the punk and the scientist" due to his mind‐blasting energy, impressive array of 13 guitar pedals, and his constant experimentation of different sounds, synths and beats. Wilson. has played/recorded with various music icons, including Mary J. Blige, Patti La Belle, and DMC.
**********************************************************************************************************************
"Auster brings her pop rock singing into Jaramillo's eclectic music that spans hypnotic beats, New Wave, and dance punk. 'Red Hot' starts off with keys and a propulsive beat, and Auster's voice commands attention immediately with a younger Deborah Harry feel. It's a fiery, danceable pop tune with an indietronicfeel and a chorus you can shout along to... glows with undeniable energy."
‐ The Daily Vault

"This is the sharp edged punky pop that the chart stars think they're making, but aren't quite managing it. The Goodnight Darlings are a more authentic proposition altogether. Let's hope they can go on and enjoy some proper success, we think the charts are ready for them."‐ The Sound of Confusion, UK



---
---
---